| | |
| --- | --- |
| Exploring the Possibilities of In-Flight Connectivity | |
Woodrow Bellamy III Editor, Avionics Magazine
In-Flight Connectivity in aviation is advancing rapidly as the deployment of new networks enables faster speeds, both in the cabin and cockpit. One benefit of this enhanced connectivity in aviation is the ability to distribute data on and off the aircraft with little delay. Information is collected on the faults of the aircraft in near real time, so once the aircraft lands, a replacement part can become available immediately. Another benefit from faster connection speeds is the ability to provide pilots with updated information about weather conditions along their routes.
Advancements like this are why I'm excited to be a part of the SATELLITE 2018 conference. The Mobile Connectivity Forum will tackle satellite technology strategies for mobile customers and remote environments, including several sessions dedicated to aviation. And you can find me moderating "Solving the Mystery of Connectivity 'Dead Zones' in the North Atlantic and Pacific Oceans" on… Read More»
announcements

The 2018 Startup Space contestants have been announced! This year's competitors includes:

Omar Qaise, Founder & CEO, OQ Technology
Mike Lawton, CEO & Founder, Oxford Space Systems
Charles Nahabedian, CEO, VideoKall
Colby Tunick, Co-Founder, Director of Government Affairs, Voyager Space Technologies
Nobu Okada, Founder and CEO, Astroscale PTE
conference update
We are excited to confirm that Dante Ibarra, the leading satellite negotiator at WRC-19, FCC and Paige Atkins, Associate Administrator, NTIA's Office of Spectrum Management will be joining Julie Zoller, Chief Government Affairs Officer, OmniSpace for a discussion about how the satellite industry (and its spectrum reserves) will fare at WRC-19. The panel, titled "World Radiocommunication Conference 2019: The Global Future for Satellites," will take place on Tuesday, March 13 as part of our Government & Military Forum, produced in partnership with the Satellite Industry Association (SIA).
Aviation Industry Speakers added to SATELLITE In-Flight Panels: Anand Chari, Executive VP and CTO, Gogo; Saúl Reza Arcelus, Pilot and EnElAire Radio Host, AeroMexico; Mike Pigott, Vice President of Commercial Operations, Global Eagle Entertainment; David Bruner, Global VP, Panasonic Avionics and William Milroy, Chairman and CTO, Thinkom will join Runway Girl Network's Mary Kirby on our panel session titled, "In-Flight Connectivity Focus: New Routes and Service Launches in 2018-2019," on Tuesday,… Read More»
exhibition update
Looking to lead the presentation of your choice, featuring the speakers of your choice at SATELLITE 2018? Several slots in the SATELLITE Unveiled Theater are still available, but time is quickly running out to promote your presentation pre-show to thousands of web site visitors planning their SATELLITE 2018 experience. Unveiled Theater presentations are open to all 14,500+ registrants and getting on attendees' radar and schedules early is key to driving interest in your company's presentation and latest technologies. Contact Michael Cassinelli today at mcassinelli@accessintel.com or +1 (301) 354-1691 to discuss the best presentation slot for your company while prime slots are still available.
Still haven't signed up to exhibit? We've got great space options, but the show floor is filling up quickly, and with the deadline for Program Guide inclusion less than a week away, we encourage you not to wait any longer! Call or email… Read More»
networking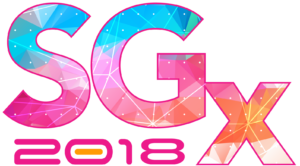 *New for 2018* SGx will be hosting its first Speed Mentoring event from 5:00 a.m. - 6:00 p.m. for any SGx registrant who is interested in having a round table discussion with the SGx speakers! This is the perfect opportunity for students and young professionals to ask questions and learn from experienced aerospace industry leaders. Register today to secure a spot in the round table discussion!
Read More»
press room
In-Orbit Servicing Market Opportunity Exceeds $3 Billion
Satellite Servicing Market Set for Lift-off Given Operator Dynamics and Development of Key Offerings
Cambridge, MA – January 30, 2018 – NSR's industry-first In-Orbit Servicing Markets (IoSM) report, released today, finds the nascent in-orbit servicing market poised for growth, and forecasts a total market of over $3B in the next 10 years. Life extension services drive most of this revenue, as many in-orbit service providers plan to enter the market in the next five years servicing commercial and government customers with additional solutions to fleet management.
"In-orbit servicing is an entirely new market, ripe for growth, providing the satellite industry with an attractive value proposition in an environment of falling capacity prices, rapid technology changes, and uncertainty in CAPEX," noted Carolyn Belle, NSR Senior Analyst and report co-author. Affordability has long been a major barrier for IoS players, but… Read More»
satellite market update
Ariane 6 Gets Closer to Flight with Vulcain Engine Test Firing
Via Satellite, January 23, 2018 - The German Aerospace Center (DLR) has successfully tested the Vulcain 2.1 engine at its P5 test facility in Lampoldshausen, Germany. The Vulcain 2.1 will power the main stage of the Ariane 6 launcher, which will fly for the first time in 2020....
Eutelsat's Belmer Joins Netflix Board of Directors
Via Satellite, January 23, 2018 - Netflix has added Rodolphe Belmer to its board, bringing the total number of directors to 10. Since March 2016, Belmer has served as Chief Executive Officer (CEO) of Eutelsat, a major satellite operator in Europe, the Middle East and Africa...
Global Eagle Triples HTS Capacity on SES 15 Satellite
Via Satellite, January 23, 2018 - Global Eagle Entertainment is aiming to provide airline passengers' travelling across North America with a connected in-flight experience far more like the one passengers enjoy on the ground, tripling the amount of High Throughput Satellite...
Are PPPs the Answer to Colombia's Satellite Demand?
Via Satellite, January 19, 2018 - The Colombian government sees satellite as a potentially cheaper (and therefore attractive) alternative to deploying hundreds of miles of fiber. The question is: what's the most cost-efficient way for an emerging country to loft a satellite for its population...
Iceye X1 Microsatellite Transmits its First Image
Via Satellite, January 18, 2018 - Iceye has published the first radar image obtained by its Iceye X1 Synthetic Aperture Radar (SAR) satellite. The image depicts Noatak National Preserve, Alaska, on Monday, Jan. 15, at 21:47 UTC (4:47 p.m. EST). Iceye X1m which weighs less than...