| | |
| --- | --- |
| Space Entrepreneurs Put Pitching Skills on Display at Startup Space | |
Jeffrey Hill Conference Chairman
Since taking on the duty of SATELLITE show chairman, I've been working on a very important and personal goal of integrating more activities promoting young professional development, diversity, and industry entrepreneurship into the conference program. It started in 2015 with the launch of a special program to help young professionals and college students simply attend the show and continued in 2016 with establishing partnerships with SGAC and Future Space Leaders Foundation to change the pace of SATELLITE with innovative programs like their fantastic SGx keynote series. In 2017, we launched Startup Space - a new pitch style contest exclusively for aerospace entrepreneurs. Like SGx and our Young Professionals Program, Startup Space has been an enormous success and I'm proud to say that we're bringing it back in 2018: bigger and better than ever!
The Startup Space competition will take place throughout the day on Tuesday, March… Read More»
announcements

The first round of SGx speakers have been announced! In partnership with the Space Generation Advisory Council (SGAC) and the Future Space Leaders Foundation (FSLF), we have confirmed these aerospace industry leaders for a full day of open discussion forums at SATELLITE 2018:

Jim Simpson, CEO, ABS
Gale Allen, Acting Chief Scientist, NASA
Chirag Parikh, Director, Office of Source Strategies, NGA
Jenny Barna, Director of Launch, Spire

For the full list, visit our SGx page.
conference update
Congressman Ruppersberger and Will Jamieson, CEO, Stream (a Streaming Video Services) Joins SATELLITE 2018 Speaker Roster
We are thrilled to confirm that Will Jamieson, CEO, Stream and William Fisher, CEO, YuVue will speak during the panel session, "Building the Ultimate Entertainment Package: Content Consolidation in the IoT, OTT Ecosystem" on Monday, March 12. The session, moderated by Amy Maclean, Editor, Cablefax will educate attendees about how OTT/streaming services plan to compete for and capture new audiences. Jamieson and Fisher will discuss how streaming services plan to differentiate themselves further from their competitors over the next few years. They will also identify the types of applications and add-ons that could become exclusive features that lure in new subscribers. Broadcast industry professionals don't want to miss this session!
Congressman C.A. Dutch Ruppersberger (D-MD) will deliver a special keynote and welcome address at the Satellite Executive of the Year Award Luncheon on Wednesday, March 14, hosted… Read More»
exhibition update
If you're planning to exhibit at SATELLITE 2018 and want your company information featured in the printed Program Guide distributed on-site to more than 14,500 satellite and space professionals, we need to hear from you now! The deadline for inclusion in the Program Guide is January 31 and exhibit space options in prime locations on the show floor are decreasing daily.
Start the year off right by positioning your company at the world's largest gathering of high-level attendees from the Enterprise & Consumer, Finance, Media, Military & Government, Telecommunications and Transportation sectors involved with satellite and space-based technologies for their enterprises and agencies. Contact Michael Cassinelli today at mcassinelli@accessintel.com or +1 (301) 354-1691 to discuss the best available location for your company.
Ready to reserve your space? Download and submit your exhibit space contract for the booth of your choice while it's still available!
Read More»
networking
The SATELLITE 2018 Awards Celebration & Reception, sponsored by Lockheed Martin, is a highly anticipated event that will be held on Wednesday, March 14, 2018. Join us as we celebrate and honor the 30th Satellite Executive of the Year as well the winner of Startup Space. It's the perfect way to end the last networking reception at SATELLITE 2018 as we toast the night away to everyone who has worked diligently to advance technology in their fields!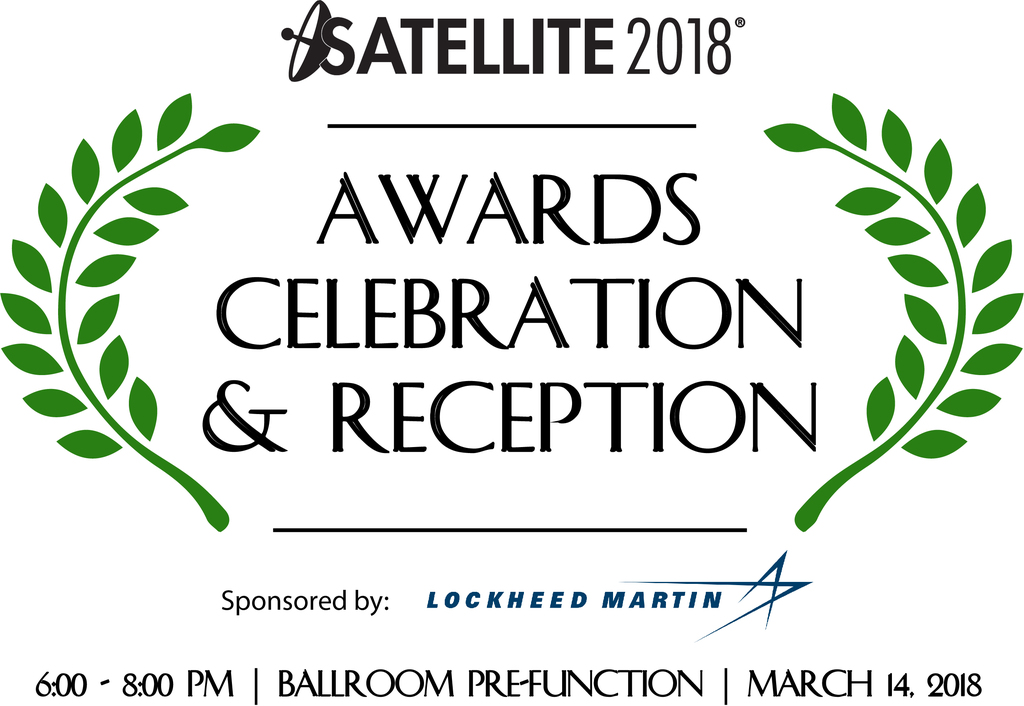 Read More»
press room
Satellite company Sky and Space Global Ltd has signed a 5-year binding agreement with Nigerian mobile payments start-up BeepTool Communications & Integrated Services Ltd.
The deal, which is valued at approximately $30 million, confirms BeepTool's confidence in SAS's technological capabilities and business model and validates the Company's commercial offering to telecommunication and financial service companies.
The agreement comes following the announcement in October that SAS and BeepTool had together performed the world's first financial transaction using nanosatellites.
Following the successful outcome of this pilot, BeepTool has agreed to purchase from SAS all the available communications bandwidth that is required by BeepTool to fill its commercial demand.
satellite market update
UrtheCast Close to Securing Funding for EO Constellation
Via Satellite, January 2, 2018 -In a recent update on its ongoing corporate initiatives, UrtheCast stated it has entered into an agreement with an institutional investor for $175 million in financing for the company's UrtheDaily constellation. UrtheCast is currently working closely with the investor to finalize closing documentation...
SpaceX's Falcon Heavy Prepares for January Demo Flight
Via Satellite, December 28, 2017 - SpaceX's new Falcon Heavy rocket has gone vertical for the first time on Launchpad 39A at Kennedy Space Center in Florida. Now upright, the rocket will undergo testing ahead of its first demonstration flight next month...
Vector and Nexus Partner to Bring Cryptocurrency to Space
Via Satellite, December 27, 2017 - Nanosatellite launch provider Vector announced a partnership with Nexus to host its decentralized cryptocurrency in space using Vector's GalacticSky software-defined satellite platform. According to Nexus, this partnership also allows future Vector customers to pay for launches using Nexus' cryptocurrency...
5 Business Deals That Shook Up Satellite in 2017
Via Satellite, December 26, 2017 - According to analysts at PricewaterhouseCooper (PwC), cost reduction targets are driving more Mergers and Acquisitions (M&A) in aerospace than ever before. 2017 also marked some of the largest transactions on record, as major corporations consolidated to improve their operational efficiency margins and pursue new markets...
SpaceX, Satellite Images and OneWeb – Year in Review
Via Satellite, December 18, 2017 - Like any year in the fast-paced satellite industry, 2017 was brimming with new innovations, earth-shaking business deals, and some competitive drama for good measure. Just in case you missed anything, here's a wrap-up of our top 10 most read stories of the year...